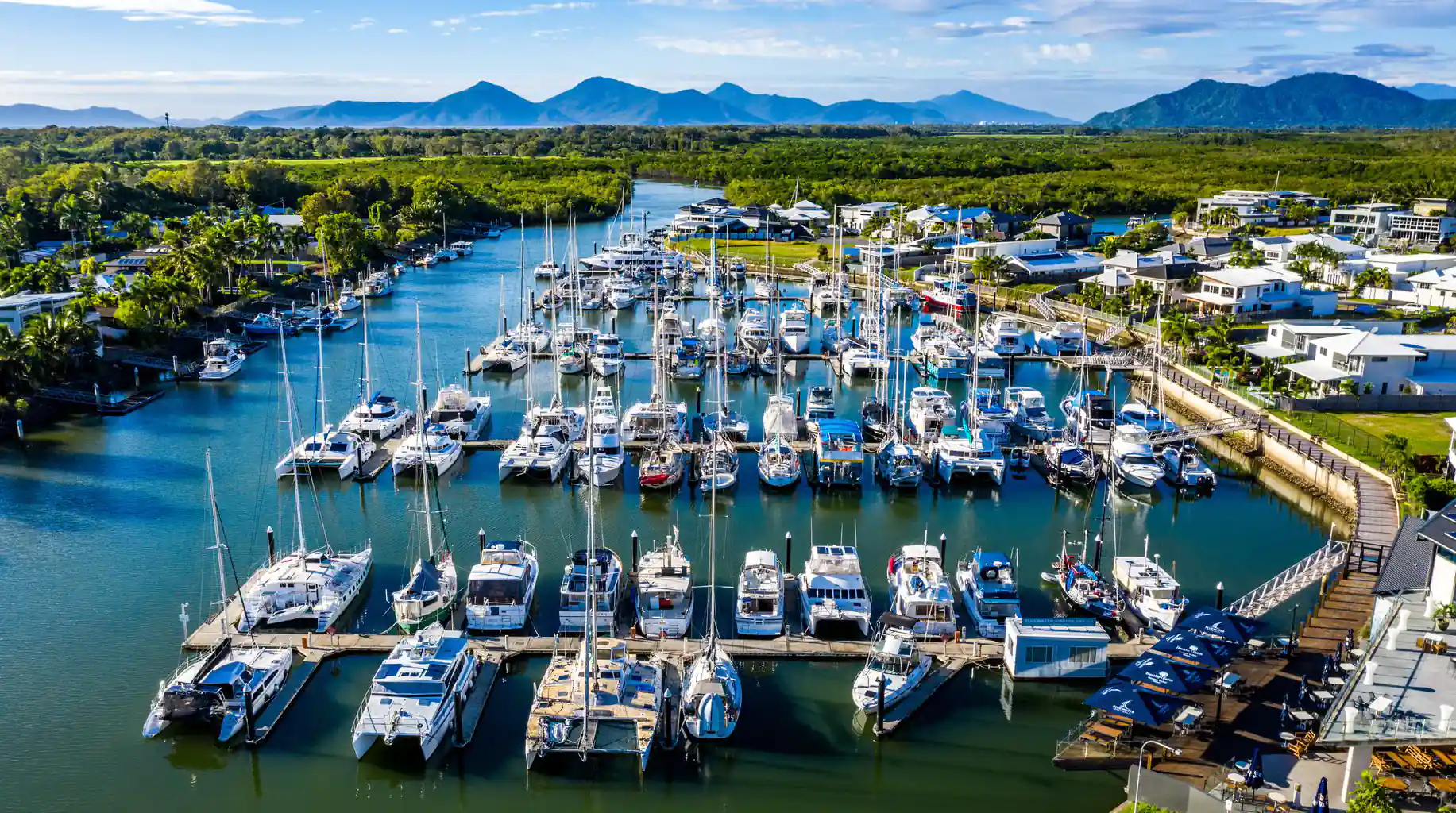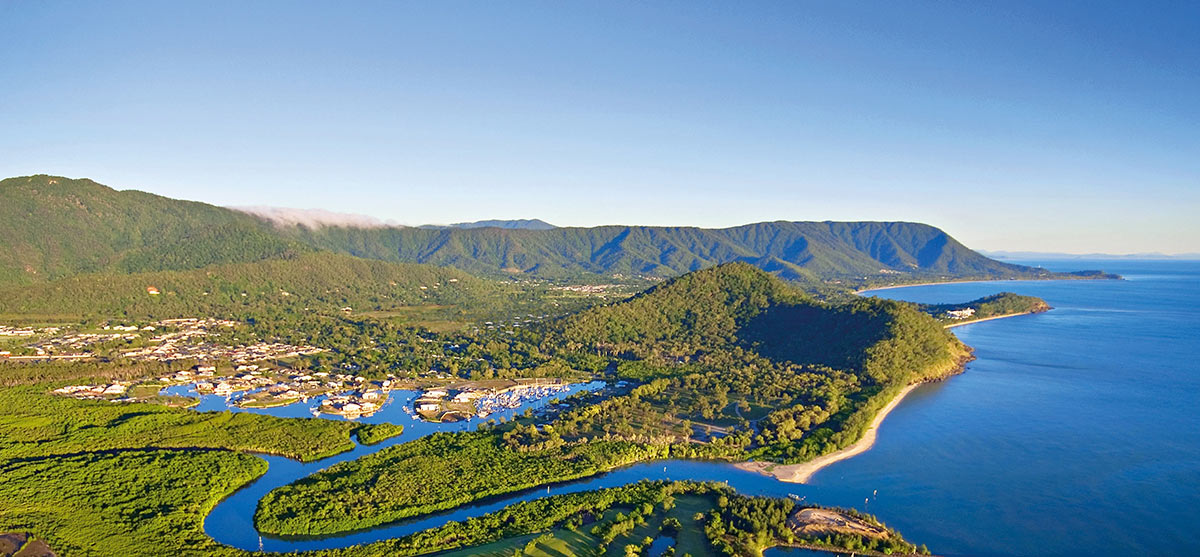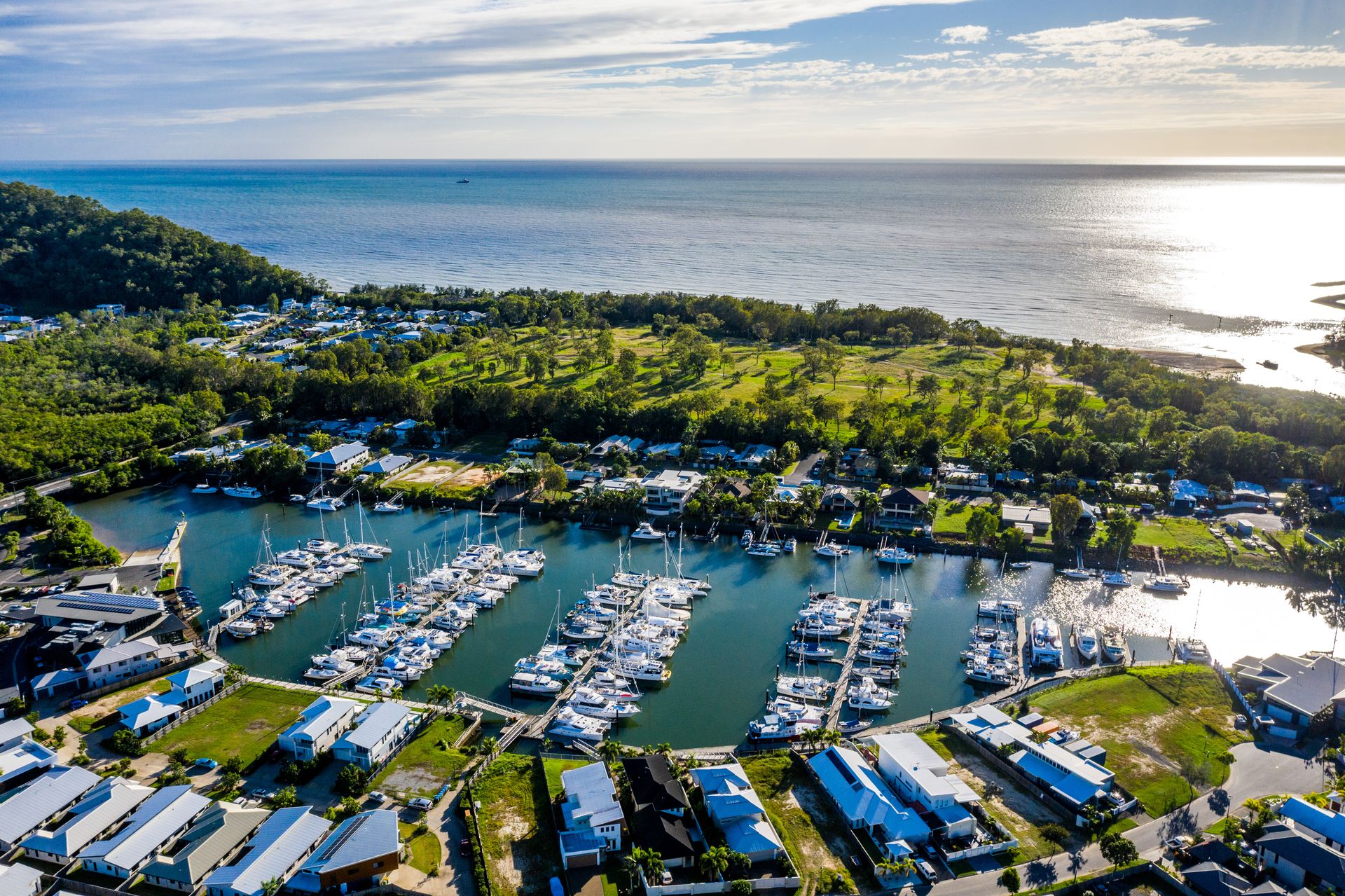 Full 1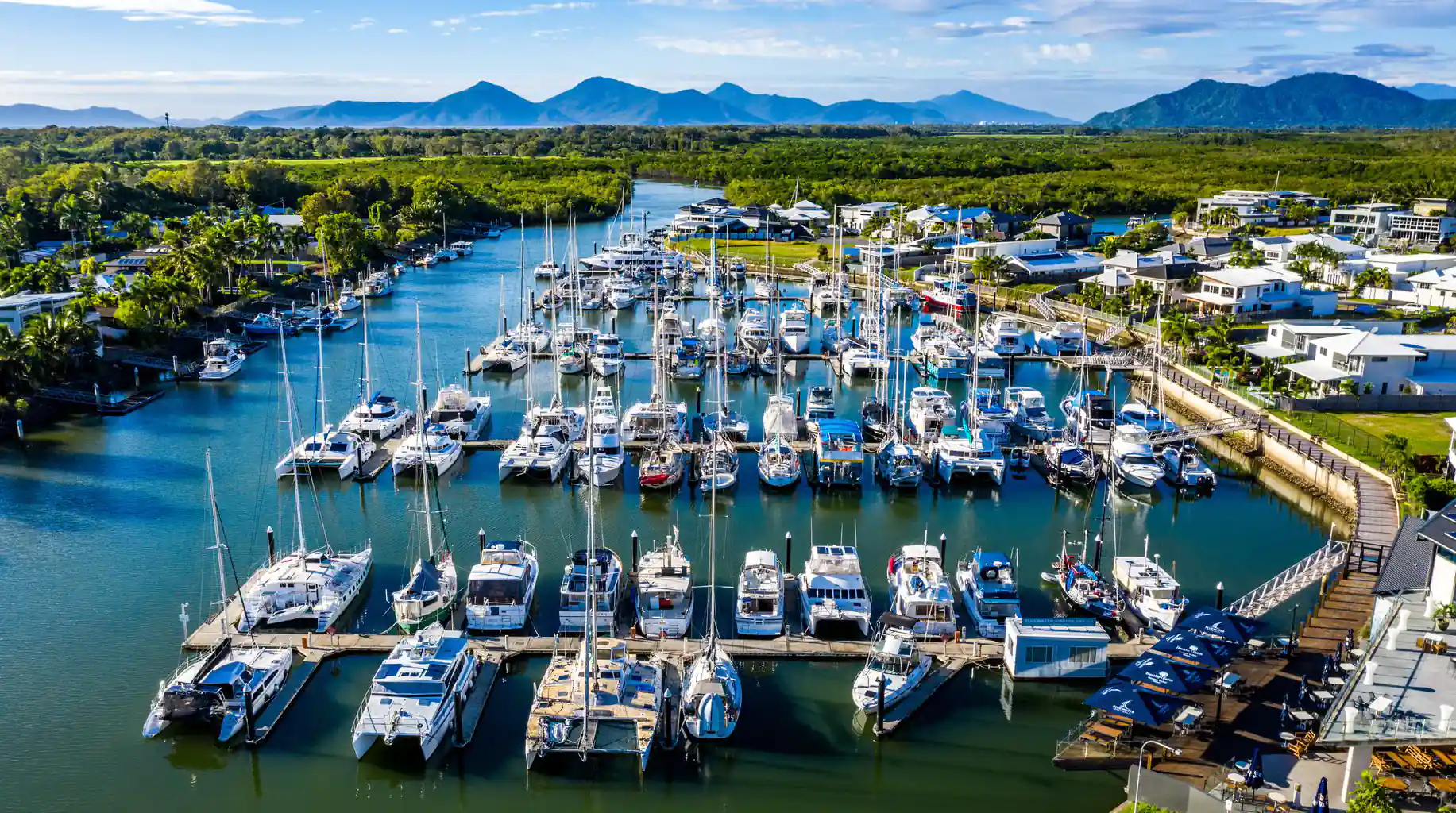 Full 2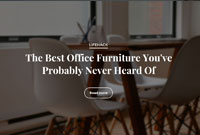 Full 3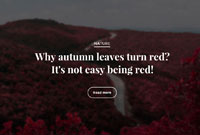 Bluewater Marina, Trinity Beach, Cairns
The Bluewater Marina Cairns, with 108 berths, is cyclone-rated with deep-water access. With direct access to the Coral Sea and Great Barrier Reef, which is as close as 20 minutes offshore. But its features don't end there. Whether you've just completed a lengthy sea journey, or you're a resident of Bluewater, you'll find it a great place to gather. Stop for a latte at the deli or spend a few hours over dinner and drinks with friends. The Bluewater Marina Cairns will surely become your regular weekend hangout.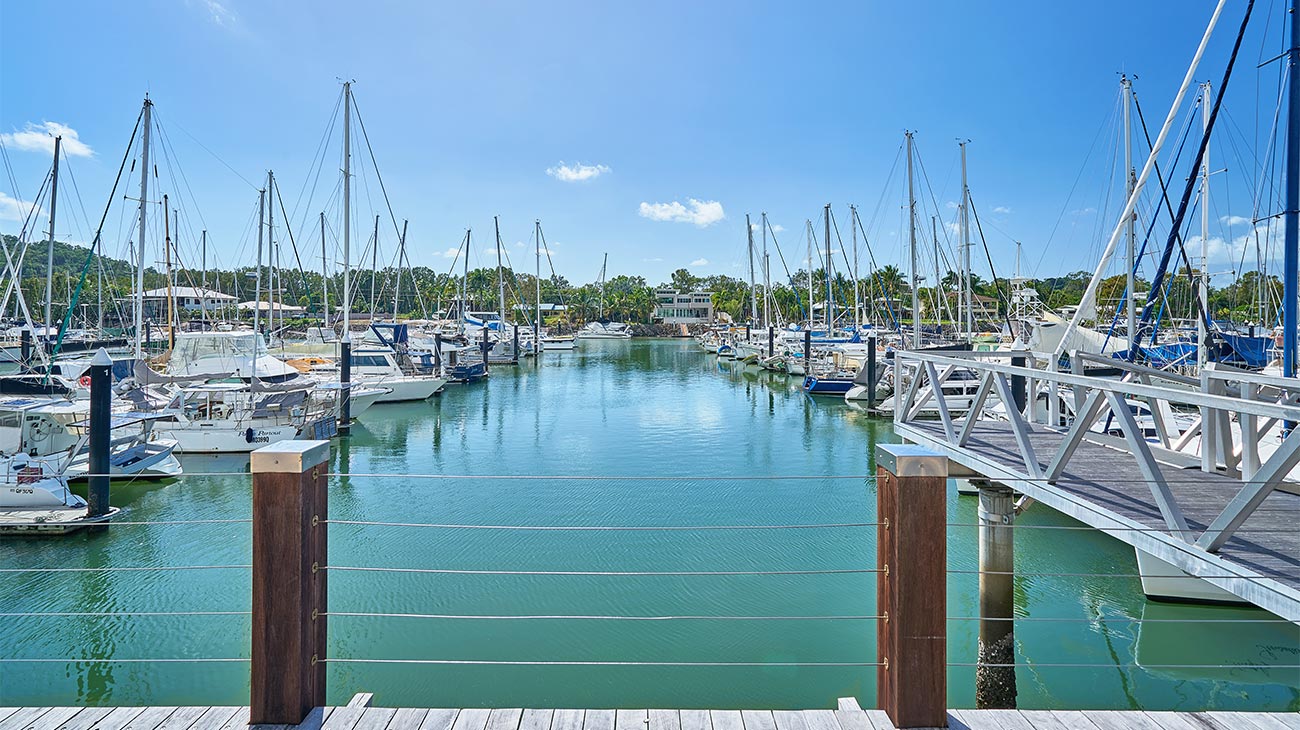 Marina Facilities
108 mono and multi-hulled berths
10, 12, 15 and 18 metre berths
Cyclone rated marina
Adjoining boat ramp
Security: 24-hour security cameras and gated access
Amenities: Showers, toilets, washing machines and dryers
Power:

Two-phase 240v for 10m, 12 and 15m berths.
Three-phase is available on 18m berths.

Water: Drinking water available to all berths
Dining: Located next to the The Bluewater Bar and Grill restaurant, nearby is a bottle shop with ATM facilities.
Parking: Available within the tavern complex on Harbour Drive
On-site office open:

Mon-Fri: 08:30 – 16:30
Sat: 08:30 – 11:00

Entry via Marina Quay or Harbour Drive in Trinity Park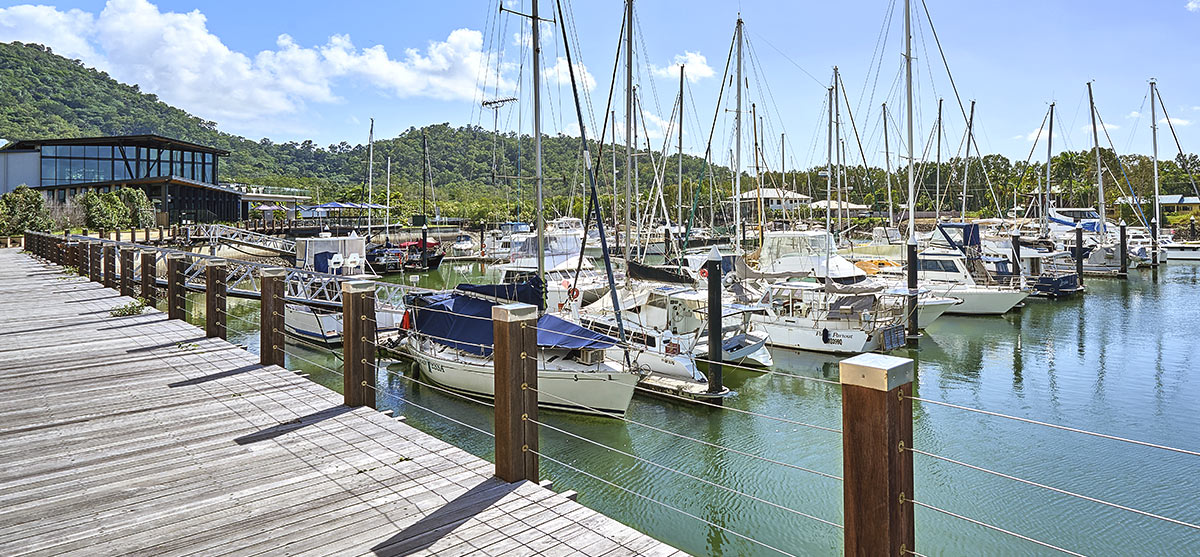 Marina berths in Cairns. Our casual or long term berth rentals might be just what you're looking for. Daily, weekly and monthly rates apply. Rental rates are calculated on berth size, not the boat length. Berthage charges are due in advance and include GST. Peak season is October to March. We encourage booking well in advance to secure your berth during this period.
Please call our Marina Manager on 07 4057 5726 to receive berth rental rates.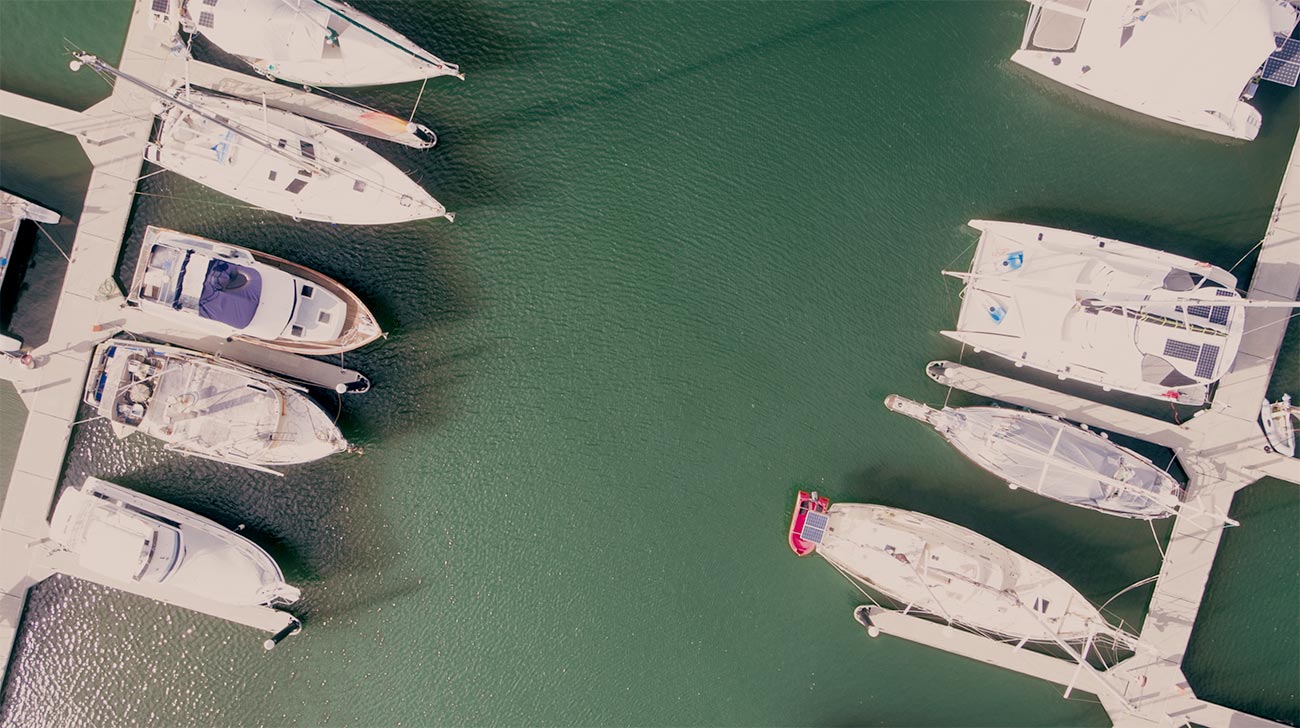 Marina Berths for Sale
There are 12, 15 and 18 metre monohull berths available for purchase on a 40-year lease. And while a marina berth makes the perfect addition to a Bluewater home, they're available to everybody.